Long-Distance Towing
As experts in the towing industry, we understand that long-distance towing can be a challenging experience for many individuals. Whether you're relocating to a new city or state or your vehicle has broken down in an unfamiliar location, choosing a reliable and trustworthy towing company that can transport your vehicle safely and efficiently is important. In this article, we'll share everything you need to know about long-distance towing services and how to choose the best towing companies for your needs.

GET YOUR FREE AUTO TRANSPORT QUOTE TODAY!
What is Long-Distance Towing?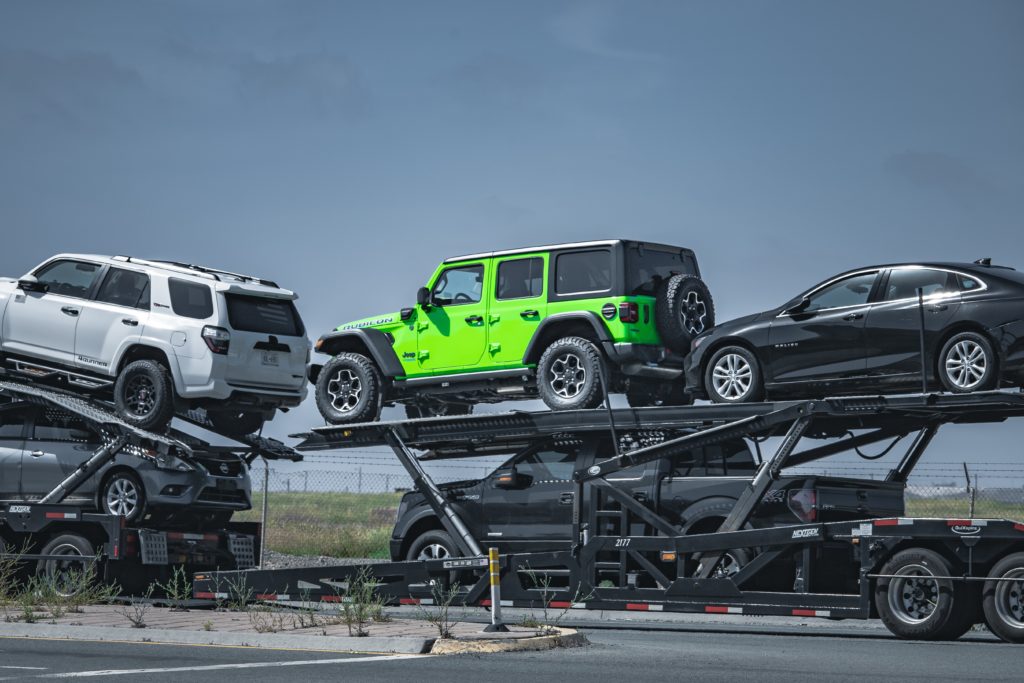 Long-distance towing involves the transportation of a vehicle over a distance of 100 miles or more. This type of towing typically requires specialized equipment, such as a flatbed truck or a trailer, to safely transport the vehicle. Long-distance towing may be necessary for a variety of reasons, including:
Moving:
One important factor that may only sometimes come to mind immediately is the need for vehicle transportation – if you're relocating from one state or city to another, towing your car can help relieve some of the stress of moving homes.
Collectible:
Long-distance towing of classic, exotic cars to car shows and auctions is becoming increasingly popular for those looking to share their automotive pride with the world. A stress-free journey without worrying about wear and tear on your vehicle ensures that your collectible arrives in pristine condition.
Inoperable:
When faced with a long-distance move for an inoperable vehicle, consider using specialized long-distance car towing to get the job done. Whether you want to take it to a repair shop or salvage yard, long-distance towing can provide safe and reliable transportation at competitive rates.
Stranded:
In case of a breakdown or other vehicular distress in a remote location, long-distance towing services can ensure your vehicle is safely recovered and returned home.
Choosing the Right Long-Distance Towing Company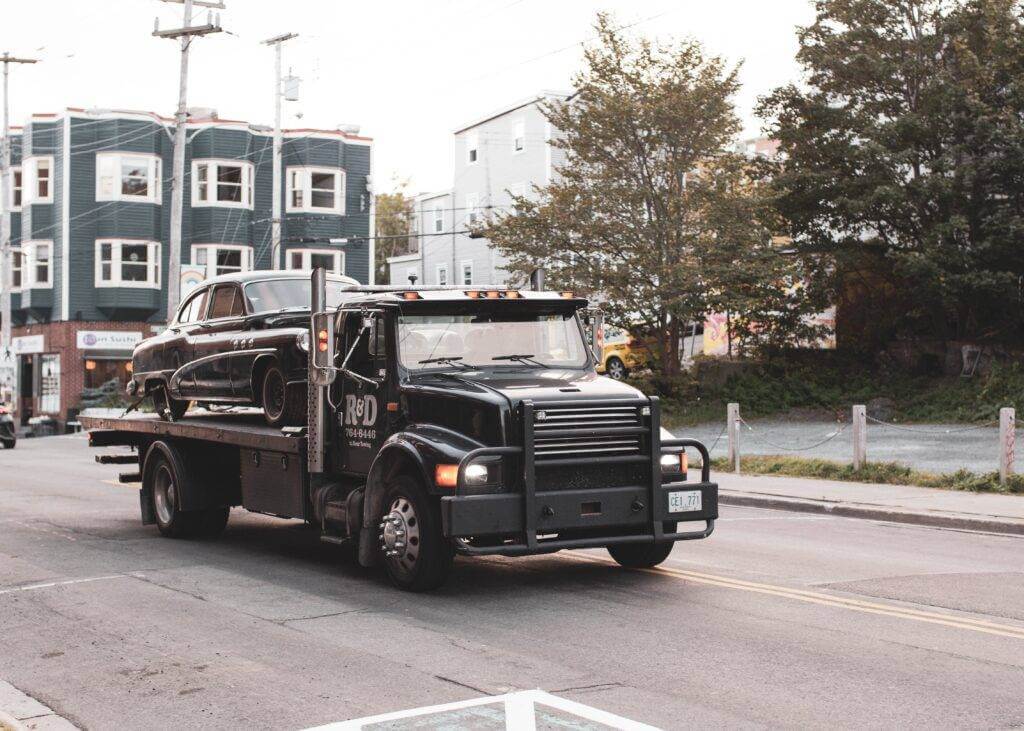 When choosing a long-distance towing company, it's important to research and selects a company with a proven track record of excellence. Here are some factors to consider when selecting towing companies:
Experience:
When searching for a reliable towing company, make sure you choose one with plenty of experience in the field. With years of knowledge and expertise under their belt, they'll be able to handle any situation that comes up.
Equipment:
For efficient, secure long-distance towing of your vehicle, the company is equipped with heavy-duty trucks and multi-car trailers. Rest assured that these carriers guarantee the safe transport for all vehicles.
Insurance:
To ensure that any eventualities during long-distance towing are adequately covered, it is essential for the company to possess both cargo and liability insurance.
Reputation:
Get the real scoop on what customers have experienced when utilizing a long-distance car towing company – peruse online reviews and testimonials to hear their stories.
Preparing Your Vehicle for Long-Distance Towing
Before your vehicle is transported, there are several steps you should take to prepare it for the journey. Here's what you should do:
Remove personal belongings:
Prior to long-distance towing, it is crucial that all items are taken out of the car in order to ensure their security.
Secure loose items:
Secure all loose items, such as floor mats and air fresheners, before transport to safeguard against potential damage.
Document any existing damage:
Ensure you capture any pre-existing damage to your vehicle before it begins its long-distance journey. Taking photos of the interior and exterior will help protect you from unnecessary or erroneous bills.
Disable alarms and trackers:
To ensure a safe and successful towing journey, remember to turn off your vehicle's alarm system before departing.
The Benefits of Choosing a Professional Towing Company
By choosing a professional towing company for your long-distance towing needs, you can enjoy a variety of benefits, including:
Peace of mind:
Reassure yourself during the towing process by entrusting your vehicle with well-seasoned long-distance towing professionals. Rest knowing that you're in capable hands.
Safety:
Depend on professional towing companies for securely transporting your vehicle; utilizing specialized equipment and techniques, they guarantee the safe arrival of any automobile.
Convenience:
Towing across long distances can be a hassle, but it doesn't have to be. By enlisting the help of an experienced and reliable professional tow truck service, you'll save precious time while decreasing stress levels!
In Conclusion, Long-distance towing services can be a complex and challenging process. Still, choosing the right towing company and preparing your vehicle correctly ensures a smooth and stress-free experience. We are dedicated to giving our clients the best service and assistance possible as leaders in the towing business. Contact us immediately to learn more about our long-distance towing services and how we can assist you in swiftly and safely transporting your car.
Get a free quote from us to tow your vehicle long-distance here!