We make cross-country car transport easy, reliable, and affordable. 
Most car shipping in the United States is conducted by small companies and individual contractors. This tends to make shopping for an auto transport service time-consuming and confusing. That's where we step in.
With years of expertise and a dedicated, knowledgeable staff, National Transport Services works directly with reliable, trusted auto carriers to help you select the right type of transportation. Our service helps you select the option that best protects your vehicle, while also ensuring your car arrives when you need it, and all within a budget you can afford. It's the safer, easier way to ship a car.
There are many options for owners looking to ship a car across the country. Our expert representatives help you match your car, schedule, and budget with the best shipping service. To start, get your free quote here. 
Once your pick-up date, time, and location are finalized, we will confirm them with your driver. When the driver arrives, you will inspect the vehicle together and sign a Bill of Lading. Prepare your move with peace of mind, knowing that your car will be safely shipped to your new location.
Your driver will contact you within 24 hours of the delivery date to give you a location update. When it arrives at the unloading location, you simply sign the Bill of Lading and take possession of your vehicle.
How Does Auto Transport Work?
Car owners need to transport cars to another state or across the country for many reasons. With National Transport Services, you can move your car by means that fit your needs, schedule, and budget.
Shipping options span the spectrum from freight train to air delivery, but for most people and most budgets, the best option for shipping a car is by a trailer truck. There are, however, different types of truck transport. For most people, the choice of truck transport depends on the car they want to ship.
Understanding Auto Transport
National Transport Services takes the stress and complication out of arranging transport for your vehicle. We work with reliable contractors who can accommodate your unique vehicle while meeting your scheduling and budgetary needs.
TRUST NATIONAL TRANSPORT​
Each year, thousands of customers choose vehicle shipping from National Transport Services to save time, money, and stress during their big move. As a leader in the car shipping industry, we specialize in shipping all models of vehicles on behalf of their owners.
While shipping a car to another state or across the country can seem complicated, expensive, and risky, it's actually simple with National Transport Services. We coordinate a number of factors to make sure your care arrives on time without a scratch.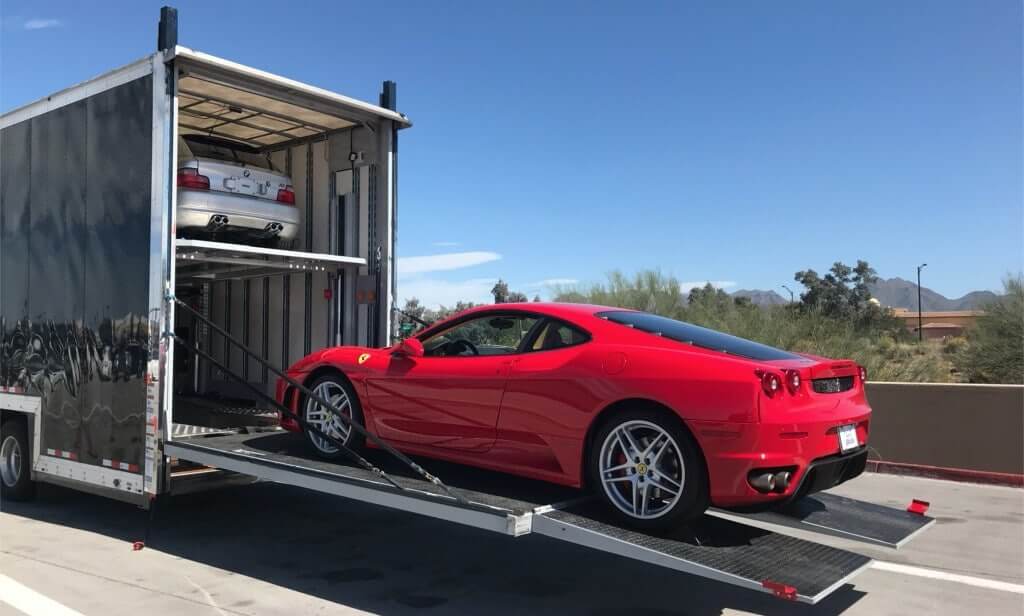 Why Do People Use Auto Transportation Companies?
Each owner and each vehicle is unique. There are many reasons people choose to ship a car, rather than drive it long distances themselves.
Vehicle protection for classic and luxury cars
People with classic cars, vintage cars, custom vehicles, and luxury or performance vehicles often employ auto shipping companies to protect their vehicle from travel damage and avoid adding miles to the odometer.
Business relocation for fleets
For relocating businesses that need to move an entire fleet, the smartest and safest option is to hire an auto transport company that will carefully ship your vehicles.
Hiring a car shipping company is also recommended for vehicle owners undertaking a coast- to- coast move. Save the long road trip and let the professionals handle the transport, so you can focus on the exciting details of your move.
Interstate moves
Long moves can be complicated and stressful, especially for a household trying to relocate belongings and multiple cars. National Transport Services can make the move easier by eliminating the stress and complication of driving one or more cars from one home to another. We even offer door-to-door pick-up and delivery, so you don't have to drive a single mile to take your car to another state, or even all the way across the country.
DIFFERENT METHODS OF AUTO TRANSPORT
At National Transport Services, we ship your car by truck, giving you a choice between open transport and enclosed transport.
UNDERSTANDING OPEN TRANSPORT​
Our open transport option involves shipping your car on an extended, two-level trailer. Chances are, you've probably seen a two-story trailer loaded with vehicles riding alongside you on the highway.
Open transport car shipping with National Transport Services is suitable for any type of vehicle. It is the most cost-effective choice if you want to ship a standard model or a used car. Shipping by open carrier often comes with a cheaper price tag because we can ship seven to ten vehicles on the same trailer. Open-air trailers are also lighter than enclosed transport trailers, which means lower fuel costs.
Understanding Enclosed Transport
Our enclosed transport option allows your vehicle to be shipped in a fully enclosed trailer. This provides a higher degree of security and protection for your cars. If you're transporting a new car, an antique, a collectible, or a luxury vehicle, enclosed transport should be your chosen shipping method.
WHAT AFFECTS THE COST OF CAR SHIPPING?
A number of factors determine the cost of shipping a car. The most important is the decision between open-air or enclosed transport. Other determining factors include your vehicle's make and model, the distance it's being shipped, and the auto transport vendor.
When you ship your car with National Transport Services, you always get an unrivaled blend of value, service, and outcomes. We do everything we can to offer an efficient service at an affordable price, keeping your car safe from point A to point B.
In a sea of auto transport companies, National Transport Services is the undisputed industry leader. Whether we're servicing a small family making a move or a large auto dealership undergoing a relocation, we give all our clients 5-star service.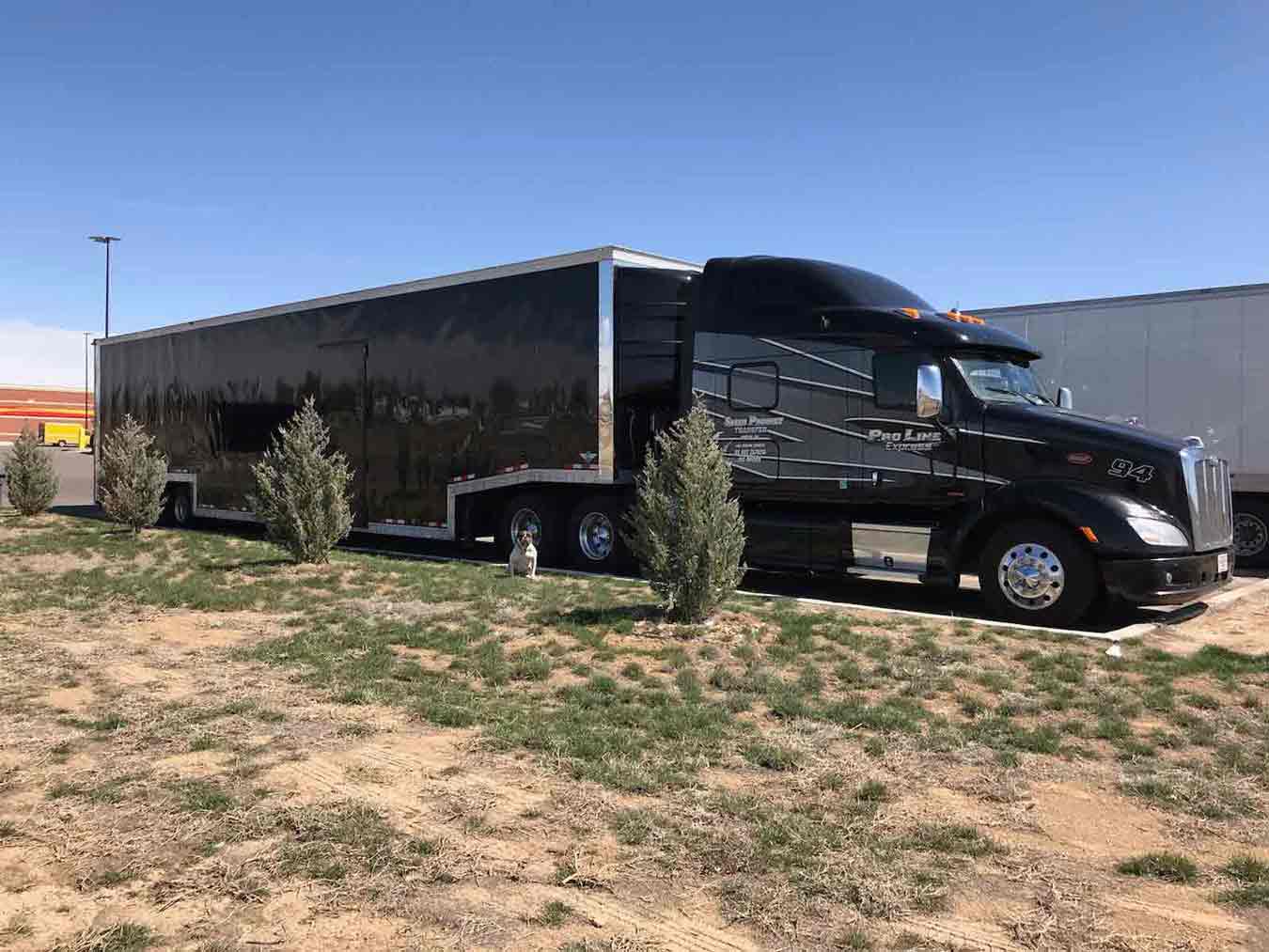 National Transport Services is committed to providing convenient, timely, and affordable auto shipping. Our expert service associates can help you find the right shipping selection for you. Get a free quote now.