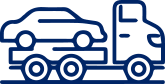 There's more than one way to ship a car from place to place. The most common form, however, is open car transport. You've probably seen this type of open auto transport during a road trip across the country, or perhaps just merging onto the highway for a short and local drive. 
Open car shipping carriers are used by all sorts of individuals and companies alike. For example, car dealerships often make use of open car transport to shipping cars from one place to another.
WHY DO CAR DEALERSHIPS USE OPEN AUTO TRANSPORT?
They're also commonly used for brand-new and used vehicles on their way to dealerships. How do you think vehicle manufacturing companies roll out their new line? They don't drive each of these vehicles individually to their destinations. Instead, they load these vehicles onto an open car transport carrier and send them on their way.
The fact that dealers and manufacturing companies use open trailers is worth noting. It demonstrates the safety and reliability of open carriers car shipping. Sure, the vehicle shipping is exposed, but this doesn't mean it isn't safe or protected. If this wasn't the case, it would be difficult to imagine all of these automobile manufacturers and dealerships relying on this kind of auto shipping method.
ANYONE CAN USE OPEN CAR TRANSPORT.
Time and time again, open transport car shipping has proved to be reliable. So much so that it's the standard when it comes to getting a vehicle transport from point A to point B. However, whether you know it or not, these open auto transport carriers are for anyone, not just dealerships or manufacturers.
INDIVIDUALS AND COMPANIES ALIKE TRUST OPEN TRANSPORT CAR SHIPPING
Available to anyone, regardless of what type of vehicle.
Open car shipping are available to anyone, regardless of the make and model of your vehicle. This means individuals shipping a single car have just as much access to open car transport as an organization shipping an entire seasonal inventory of new vehicles. This is true whether you want to get your car just a few hours south or across the country.
Experienced drivers can handle trips from any location IN THE U.S.
The skilled drivers in control of open carriers' car shipping have experience with the terrain and roads from coast to coast, border to border. You might want your car shipped from the Colorado mountains to the Florida beaches. Don't worry; an open auto transport can easily make this happen. Open car transport is the best option for long-distance tow.
OPEN AUTO TRANSPORT IS THE STANDARD HAULING METHOD AND IS THE MOST EFFICIENT OPTION FOR SHIPPING.
If you're considering auto shipping for your car, it makes sense to start by looking at open auto transport carriers as opposed to enclosed car transport. Not only is open car shipping the standard, but it can be the most beneficial as well. Open auto shipping offers the lowest car shipping prices while still keeping your vehicle safe during the cross-country transport. 
UNIQUE FACTORS CAN AFFECT THE PRICE, BUT STARTING WITH AN OPEN CAR TRANSPORT QUOTE IS A WISE MOVE.
Certainly, your situation (like your vehicle make and model, the time of year, etc.) is unique and will play a role in the car's shipping cost. However, starting with the basics is the smart play when shipping your car.  Let's break down some of the pros and cons of open car shipping a bit further and help you understand how an open car transport quote might be your best bet.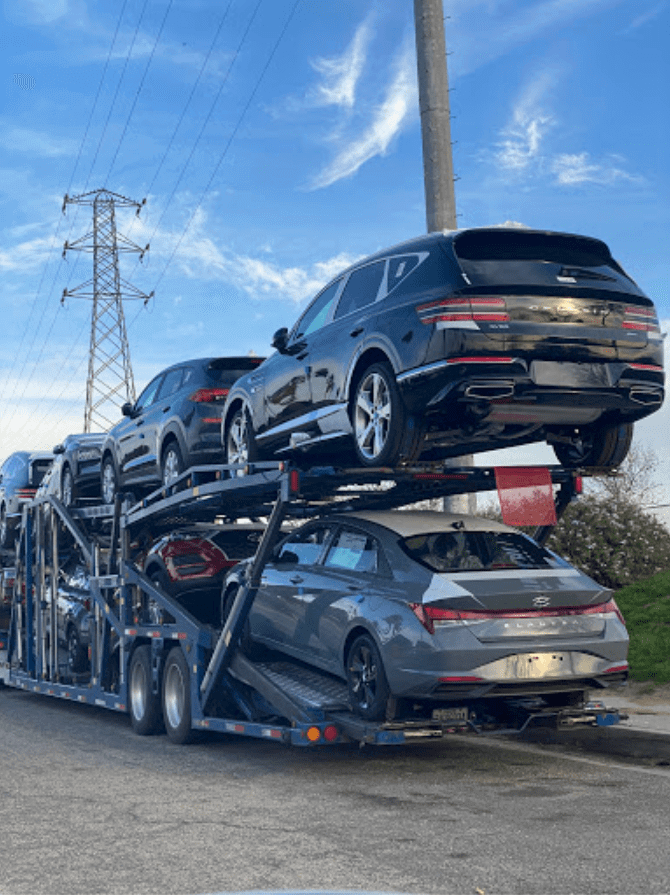 Open car transport is the most popular auto transport method.
Open transport car shipping is the most popular option for many reasons. Some people are surprised to hear that open carriers are more popular than enclosed auto transport methods. However, think about it for a second. Cars are made to be outside!
Classic or vintage cars often require enclosed auto transport.
Naturally, there are some vehicle owners who would prefer an enclosed auto transport carrier because their vehicle requires it or because they would like some added protection. A popular example is a classic vehicle, or vintage show car.
But more often than not, these types of classic vehicles are shipped with enclosed trailer simply for additional protection, which might be security for the vehicle itself as much as weather related. Or, if the vehicle shipping is for a car show, the choice to ship via enclosed carrier might pertain to insurance coverage or some other precautionary reason.
Vehicle owners benefit from open carriers due to flexibility.
On the other hand, if you're like most drivers on the road, then your vehicle will fit nicely on an open car transport carrier and be snug and safe without any problems at all. We'll make sure your windows are up, and there are no personal items in your vehicle, but aside from that, there is no reason to be concerned about your car's exposure to the elements.
Additionally, because open car transportation is the most popular car shipping method, the cost of shipping a car this way tends to be cheaper than doing so in an enclosed carrier.
SHIPPING A CAR VIA OPEN CARRIER CAN BE CHEAPER.
For instance, since the overwhelming majority of cars on the road (or on the market) can withstand exposure to the elements, there are simply more open carriers in operation at any given time. An open auto transport can hold more vehicles, which makes it a more efficient option than enclosed carriers. 
And since there is more room on each carrier, this provides some flexibility to the vehicle owner. Whether you're on a specific timeframe or not, having flexibility is crucial and can work in your favor. Enclosed carriers, on the other hand, have more materials involved and less space for vehicles.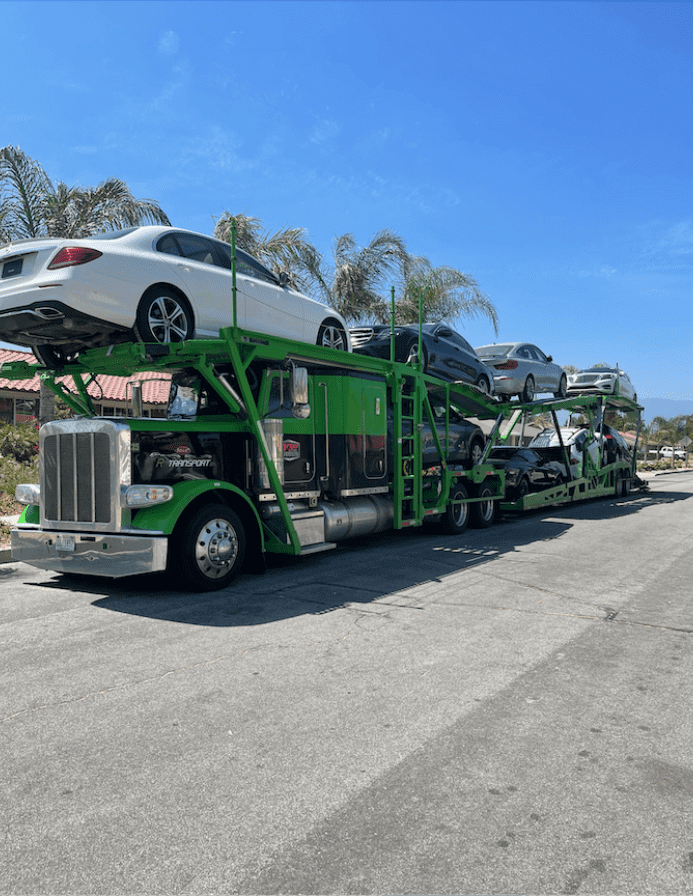 GET YOUR FREE AUTO TRANSPORT QUOTE TODAY!
CAR SHIPPING COSTS ARE DETERMINED BY VARIOUS VARIABLES.
Therefore, shipping your vehicle via open car transportation can be a more efficient option in terms of both timing and cost. For many car owners, those two variables settle the conversation about whether to choose enclosed or open car shipping. 
But, since we're discussing cost, it's worth mentioning how car shipping costs are broken down and why there is not a single answer to the question, "How much is open auto transport?"
As mentioned, there are many variables that go into your car shipping cost. Location and distance are the biggest factors at play. If you're shipping a car across a single state, it will be less expensive than shipping a car across the country. While this is largely understood, it's important to note.
Additionally, your timeframe is a factor. If you need your car to be in a certain place by a certain time, that is different than needing a rush car shipping job. Like with anything, scheduling is crucial. Luckily, as discussed earlier, open transport car shipping is constantly in motion, which means you have the flexibility to be on your time without having to break the bank.
This flexibility is the most important quality to remember. We understand that handing your car over to an open auto transport for shipping might feel a bit nerve-wracking at first. But this doesn't have to be the case. Your vehicle is in good hands, and we want to make sure you feel that way.
We provide constant communication, helping you know exactly where you stand, not only in terms of cost but in terms of service and the shipping process as a whole. Simply put, we want you to be comfortable and confident with your open auto transport service. And with National Transport Services, you can be both.
GET A NO-OBLIGATION, FREE QUOTE TODAY!
At National Transport Services, we know you have questions when it comes to shipping your car, and we're here to help. We want you to know where you stand, which is why we provide free car shipping quotes. 
Additionally, our reviews are prominently posted, so you can see and hear from others who have partnered with us in the past and see the success they experienced with their open auto transport service. 
And since we're a broker, we can make sure to find the most cost-effective and time-efficient option available to you. As mentioned, your situation is unique, but that doesn't mean you don't have plenty of options. Open car transport shipping is for everyone, and we can make sure you get the best service at the best price, regardless of how far you are shipping your car, the type of vehicle you own, and other factors.
Shipping a vehicle should be as customizable as you prefer, and with NTS, it can be. Reach out to the professionals at NTS and let us answer any additional questions you have about open car shipping, the shipping process as a whole, or any other concerns you might have.
After all, the point of shipping your car is to remove the stress from your mind and the logistics from your plate. At NTS, we do that and more. 
Contact us today or get a free quote and let's get started with your car shipping service.
check out our LATEST BLOG POST
Blog
Are you planning to ship your car or vehicle across the country or overseas? Shipping a car can be a stressful process, but one of the most significant concerns for many car owners is the shipping cost for a car.
Read The Article »