Hardly a thing of the past, American classic cars are iconic and timeless, consistently maintaining popularity year after year. They represent style, the appeal of the open road, and remind us of days gone by. And while appreciators of American classic cars find awe in these things of beauty, collectors of such classic vehicles have a pride like no other.
And in that regard, someone who has such pride in a vehicle should be purchasing from someone who shares a similar pride. For this reason among many, it is important (and fun) to visit the best classic car dealerships.
GET YOUR FREE AUTO TRANSPORT QUOTE TODAY!
CLASSIC CAR DEALERSHIPS FOR CLASSIC CAR LOVERS.
Whether you're a veteran collector, or you're looking to buy your first '69 Chevrolet Camaro, you need the perfect classic car dealerships. But what does it mean to be the perfect classic car dealerships? It means simply that some classic American car dealerships have a better understanding of your passion than others. They identify with it, and they want you to drive in a dream car that matches your interests and style.
And just as importantly, they understand classic cars, period.
Regardless of where you're coming from, the classic car dealer you choose to work with is just as important as the car you choose to buy. And the collector car market is so huge that it can be difficult to know just where to look for your dream car.
With total revenue of 15.6 billion dollars in 2021, the United States is the world's largest market for classic cars. The market is expected to grow another 18.7 billion dollars within the next three years.
You might think that searching for American classic cars for sale online would be the best way to go, since the options are likely far wider in reach than traditional classic car dealerships. But even in today's modern world, this is not the case. At the heart of the collector car market remains the classic cars dealerships. Only seeing one of these classic beauties in person can really allow you to fall in love with it.
However, that isn't to say that searching for American classic car dealerships online and getting acquainted with the market isn't a good idea. On the contrary, if you're looking to purchase a new vintage model, you're in luck. In this post, we've compiled the best classic cars dealerships around the nation. Keep reading to learn where to find the best vintage cars near you!
THE BEST CLASSIC CAR DEALERSHIPS IN THE U.S.
To make things easy for you, and because there are so many classic car dealerships to choose from (IBISWorld says that there are over 2,000 classic cars dealerships in the US), we'll divide our list into American classic cars dealerships, European classic cars dealerships, and Project Classic car dealerships. Let's get started!
AMERICAN CLASSIC CARS
The Ford Model-T revolutionized the automobile industry, and since 1908 the market has been shaped by American cars. The automobiles produced in the 1950s during the post-war golden era in particular have become icons of the times and are popular worldwide.
Many of the most popular classic cars are American, and due to the number of classic cars dealerships and the proliferation of the internet, it's easier than ever to find the model you're looking for.
Here are some of the best classic car dealerships if you're searching for a shiny new American Classic.
1. GATEWAY CLASSIC CARS
Gateway Classic Cars has been operating since 1999, making them a 21-year veteran in classic car sales. They advertise themselves as the "World's Largest Classic/Exotic Car Dealership." With a collection of over 3000 cars for sale, they don't seem to be exaggerating.
While they do sell cars from all over the world, they specialize in American classic cars. Gateway has an easy-to-use search bar that lets you look for vintage cars based on year, make, or model. Their most popular searches include Corvettes, Camaros, Firebirds, and Mustangs of many generations.
Each listing includes a detailed description of the car along with photos of the body, interior, and exterior. There is also a video showing the detailing and giving a clip of the car running and driving for a short distance.
The listing also shows how many times the car has been viewed. This lets you know how many people you might be competing with to get those keys in your hand.
Gateway has over 17 locations nationwide and adds more locations every year. Their showrooms are easily accessible and total over 700,000 square feet of indoor show space across all locations.
It is extremely easy to purchase a new dream car with Gateway. Once you find the car you love, the staff works with you directly to ensure you can get your dream classic. You only have to call or text the showroom where the car you're interested in is located.
If you're out of state, the experienced sales staff are able to give you a full walk-around live video chat of the vehicle if you want to see more than is given online. You'll be able to see your new car from any view and make sure it's a perfect match.
When you're in the market for a new American classic car, Gateway Classic Cars is one dealership you can't go wrong with.
2. STREETSIDE CLASSICS
One of the largest classic car dealerships in the country, Streetside Classics was founded by Donna Robbins in 2008. After more than a decade in the car collecting trade, Robbins' first showroom opened in Charlotte, North Carolina. It has since expanded into markets all over the country.
You can find Streetside showrooms across southern and southwestern USA, with locations in Atlanta, Dallas, Nashville, Phoenix, and Tampa.
Streetside has grown rapidly in the last 12 years and chalks up its success to the relationships formed with buyers and sellers all over the world. They have a very customer-oriented business philosophy and view their customers as the lifeblood of their business.
They specialize in the consignment, purchase, and sale of classic cars, as well as collectible cars. They maintain a detailed and robust online inventory organized by year, make, model, trim, and price range.
They have gorgeous, consistent photographs of their classic cars, offering 360-degree views of each vehicle. Their listings also feature a video of every car, including a clip of engine startup so you can hear each car's unique purr.
The staff is well informed and will work with you directly regardless of whether you're looking from within the US or from abroad.
If you're looking to buy or sell a vintage car through a classic car dealership, make sure to check out Streetside Classics.
3. CLASSIC AUTO MALL, INC.
Classic Auto Mall is a consignment house located in southeastern Pennsylvania, just outside of Philadelphia. They have automobiles that range from the earliest 1904 Cadillac Roadster through the 1970s. A majority of their collection has never been modified or restored.
Classic Auto Mall offers the full experience for classic car lovers.
Their facilities have more than just vehicles for sale, maintaining spaces for all kinds of indoor and outdoor automotive events. They host car shows, car club meetings, ride and drives, and much more.
In addition to their 1000-space indoor showroom, Classic Auto Mall also has a fine barn-find collection of over 400 vehicles. Most of these antique and classic cars are sold on consignment. Classic Auto Mall works with sellers and buyers to make the car buying experience smooth and enjoyable.
They have a robust consignment program that leads to their over-500-vehicle inventory of cherished classics looking to go to a new home.
Their website has detailed write-ups for each vehicle. They describe the history of the car as well as details about the interiors, exteriors, and drivability, among other features. Each listing also includes photographs of every aspect of the car to be sure that you get a great idea of what you're getting.
If you're looking for a unique experience to go along with your unique new vehicle, be sure to stop by Classic Auto Mall.
4. GR AUTO GALLERY
Based in Michigan, GR Auto Gallery is a worldwide top classic car dealership. With three showroom locations all across Michigan, GR Auto Gallery is one of the best in the Midwest. They sell over a thousand vehicles each year domestically and abroad.
This gallery is the brainchild of three classic car owners who had a strong passion to create a place where anyone could enjoy and experience a wide variety of automobiles. They pride themselves on being innovative and integrate cutting-edge technology into their marketing.
Their facilities are large and impressive, showcasing their vast inventory of American classic cars.
Their online inventory is organized by showroom location and each listing features a detailed description of the vehicle. There is also an interactive 360-degree view of each vehicle, allowing you to click tags on a specific part of the car to view it in more detail.
GR Auto Gallery is dedicated to customer satisfaction and has a guaranteed buy-back program for any vehicle. In the unlikely event that you're unhappy with your purchase, GR Auto Gallery will buy the car back from you, no questions asked.
GR Auto Gallery also is involved in the local classics community, hosting car shows throughout the year across their various locations.
This dealership is at the cutting edge of technology and has a huge online presence internationally. You can't go wrong with this dealership for your new American classic.
EUROPEAN CLASSIC CARS
European classic cars have a certain je ne sais quoi to them. A little more niche than their American counterparts, European cars have historically not been all that popular in the States.
But for those who have a more exotic taste in their classic cars, a new European classic could be a lifetime dream.
That's why when looking for European classics, it is important to find the best classic car dealerships to ensure you're getting exactly what you're looking for.
5. LBI LIMITED
Founded in 2008 by a 19-year-old with a lifelong passion for special automobiles, LBI Limited is a specialist in the sales, brokerage, and collection management of investment quality collector cars.
LBI Limited has two showrooms in Pontiac, Michigan, and Philadelphia, PA, although they serve clientele worldwide. They have a diverse collection of owned and consigned vehicles to appeal to a wide variety of car enthusiasts. LBI primarily deals in original makes, especially those retaining original paint and those considered to be preservation-class worthy.
Their website is quite modern and at times a bit confusing to navigate. But it allows you to either search for specific vehicles or to explore their vast offering of European classic cars.
Each listing hosts a detailed write-up for the dream car it is showcasing. It describes the history of the car as well as details about the interiors, body, and rarity. Each listing also includes photographs of every aspect of the car from multiple angles. Their photos make sure you'll get a great idea of what you're getting.
You can send in an inquiry directly from the listing of the car you're interested in purchasing, or you can contact them by phone or email.
This classic car dealership is as sleek as the examples they sell. You'll definitely be impressed by LBI's extensive European vintage offerings.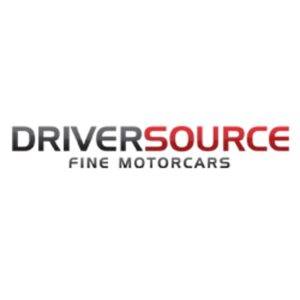 6. DRIVER SOURCE
Driver Source is one of the premier dealers of European classic cars. Based in Houston, Texas, Driver Source has been in the business of sales, service, storage, and detailing for European vintage since 2005. They have an emphasis on the sale of fine sports cars, and have an extensive showroom and storage room known as "The Vault."
The Vault is widely known as one of the premier automotive storage facilities in the United States. It is climate controlled and high security, ensuring the safety and care of their valuable merchandise.
Their online inventory features an extremely detailed history and breakdown of the model and advertises their selections "as-is" to the best of their current knowledge of the car. Their photos are beautiful and focus heavily on the gorgeous interiors of their classics, making it simple to picture yourself with your new car.
Uniquely, they also have a service department that offers servicing and maintenance for all types of vintage and classic cars. They offer everything from performance tuning and regular maintenance to restoration and cosmetic work.
Driver Source's maintenance team specializes in a number of European makes including Alfa Romero, Bugatti, BMW, and Aston Martin. This ensures that the vehicle you purchase will be well cared for.
Their friendly and knowledgeable experts are committed to providing you with the quality of repair that you expect and deserve. Find your European classic dream car at Driver Source for an unparalleled experience.
7. EUROPEAN COLLECTIBLES
European Collectibles has been in the business of restoring classic European sports cars since 1986. The owner began his journey in his teens, rebuilding any Volkswagen he could get his hands on back home in New Zealand.
He began European Collectible in the mid-1980s, focusing mostly on collecting, but added the restoration side to the business in the 1990s when the market began to rediscover 1950s and 1960s sports cars. Now European Collectibles focuses mostly on restoring European classics in the US for clients both domestic and abroad.
Their curated inventory of restored European classics has models dated from the 50s, all shaped up to mint condition. Each listing includes the standard body, interior, and engine photos, so you can get an idea of what you're buying. There is a description of the car and its general specs, but there is also a detailed description and timeline of the vehicle's restoration.
Each listing also includes a first-person POV video of the vehicle on the road. You can literally see first hand what it would be like to be behind the wheel.
In addition to their extensive inventory, they have a full restoration facility. They perform all restorations in house, ensuring both efficiency and quality control. If you are looking for a restored European classic and want assurance that you are getting exactly what you pay for, look no further than European Collectibles.
PROJECT CLASSIC CARS
If you love working on cars (or want to start), a project dream car can become your new dream. There is nothing more fulfilling than buying a dream car that might have seen better days and bringing it back to its full glory.
First things first though you need to buy a car! Here are some of the best classic car dealerships to help you locate your new passion project.
8. COUNTRY CLASSIC CARS
Country Classic Cars was started as a Midwest farmer's weekend hobby. Having previously worked as a mechanic in Illinois, this farmer found that classic cars and trucks were his true passion. He turned his hobby into a business that became known as Country Classic Cars.
He took this passion and used it to fix classic cars for those who wanted to own a classic car, but did not have the knowledge or time to do so. Located in Staunton, Illinois (just off of Historic Route 66,) Country Classic not only has a large display of classic cars and trucks but also a garage and service area.
Country Classic Cars has been in business since 1997. They sell an average of 35-45 cars per month to buyers all over the world.
Their inventory is stored both inside and outside. The website includes both body and interior photos, as well as basic details on vehicle history and status. They also offer suggested vehicles of other make and model based on the listing you are currently viewing.
On the site, there is also a function to create a list for comparison between the vehicles you're interested in. They have an inventory of over 600 project classics of varying specs and conditions.
Like the founder of Country Classic, you too can have your own project classic. Country Classic Cars might just be the place where you find your dream fixer-upper.
9. GULLWING MOTORCARS
Gullwing Motorcars is one of the largest sellers of project classic cars on the East Coast. They sell American, European, and Exotic, offering some of the most competitive prices in the market. They boast a long list of makes and models, ensuring that you would be able to find exactly the car you're looking for.
They have a small but selective stock of over 100 cars at their warehouse located in Astoria, New York. Their project and barn-finds collection is listed separately from their general showroom inventory.
Their project classics tend to sell quickly, although they have a sold inventory page that lets you view what type of classics they have recently sold.
The listings are simple and detailed and include pictures of the car regardless of the condition. They are very honest about the status of the car, knowing how important it is to show exactly what you're getting for your money.
Gullwing Motorcars was featured on the Velocity Channel's show "Chasing Classic Cars" and is well known for their extremely valuable collection. They have close to a thousand reviews praising their great offerings and good service.
When looking for a new project classic car, be sure to look into Gullwing Motorcars.
10. BEVERLY HILLS CAR CLUB
Beverly Hills Car Club was inspired by the founder's childhood love of his father's Mark II Jaguar.
Located in Los Angeles, California, Beverly Hills Car Club prides itself on the attention paid to the integrity and style of each vehicle. They consider themselves to be like a museum for classic cars, having people coming in from all over the world to see a piece of history.
They have a wide array of cars, from Italian and American to British and German. BHCC always has new models coming in, and are always looking for new rare models. They have over a hundred cars in their inventory at any given time. And this selection always includes a large number of project cars for car enthusiasts looking for their next restoration.
The online inventory allows you to search by make, model, and year and has an extensive breakdown of the condition of the vehicle. The inventory does not have their project classics listed separately, so you might have to do a bit of hunting to find the exact car you're looking for.
However, the condition of the car is reflected in the price. It also factors in the particular model, body-work issues, engine components, and interior issues.
Their sales staff is committed to helping your find the classic car of your dreams, and considers their showroom to be a "toy store for adults." Look to Beverly Hills Car Club in the search of the car you've been dreaming of since you were a kid.
GET OUT THERE & FIND YOUR DREAM CAR
There are classic cars for sale all over the internet, be it through classic car dealerships or independent sellers.
Your best bet, though, is to purchase your vintage car from a trusted source. With so many classic car dealerships out there, it's not always easy to know who to buy from. We hope this list has given you a starting point for chasing down your dream vintage ride.
Once you've found your perfect model, you'll be itching to get behind the wheel and take your new ride for a spin. Getting the car to you has never been easier than with National Transport Services. We can ship your new purchase right to your home, no matter the destination.
Give us a call at 888-346-2202 or contact us anytime for more info!