Top Moving Pod Service Companies
When you're looking to move long distance, it can be overwhelming to figure out the most cost-effective and efficient way of getting your possessions from one place to another. Should you rent a truck? Have everything professionally moved? Or try something in between the two options like a moving pod service?
Moving pods are an increasingly popular way for those making cross-country moves, such as military personnel and college students, to transport their belongings without having it shipped with a professional transit company or maneuvering through traffic with a large rental truck. In this article, we compare four of the top moving pod services that offer safe transport across many states, so you can find the right solution for your specific needs.
U-Pack
U-Pack is one of the top 4 shipping pod service companies. U-Pack offers moving pod services like no other. Supplying the most reliable and economical moving solution with moving pods – tailor-made to perfectly fit your moving needs and budget. With moving pod service and moving pod storage, convenience is guaranteed as you can handle all the steps of your move online.
And no fuel costs worries as it's already included in the package! They offer door-to-door delivery with flexible service options and guarantee a quick transit, so you don't need to worry about missing an important moving task or how to pack your items.
Have questions about moving? Their experienced consultants are always more than happy to help – with answers to every query you might have concerning moving pods near me and more, over the phone or online. They also have step by step checklists and how-to guides to make your relocation hassle-free. The U-Pack team stands out for its trustworthiness, so you can expect peace of mind throughout your move.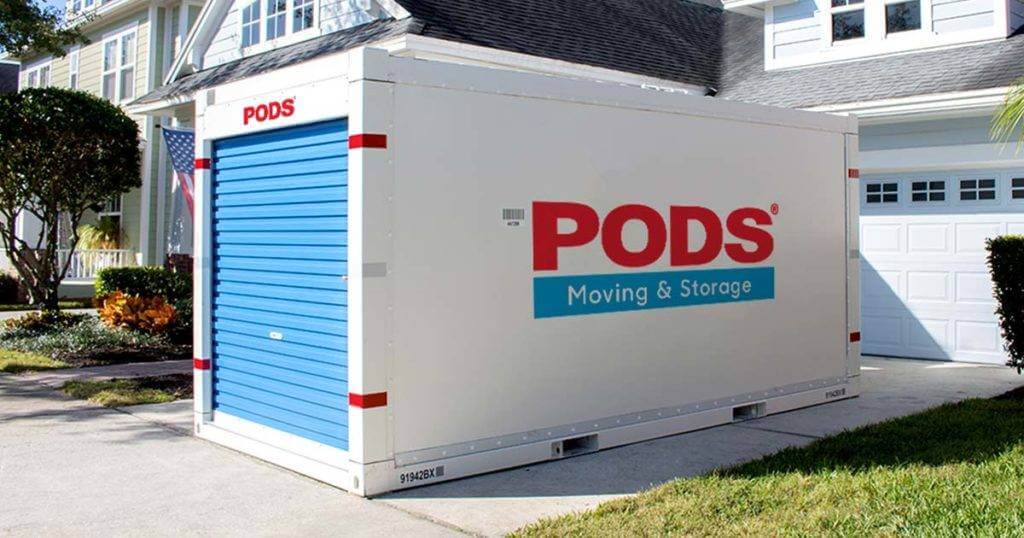 GET YOUR FREE AUTO TRANSPORT QUOTE TODAY!
PODS
PODS is another great choice for cross-country moving. PODS understands how complex moving and home renovation projects can be. With its contactless moving service, PODS will deliver a moving pod storage to your new home with flexible moving solutions in case you need to change your plans last minute.
What's more, you get expert assistance and support for a stress-free relocation. The moving pod service offers both do-it-yourself and full-service solutions so whether you need moving pods near me or further away, they have all of your requirements covered. Today, moving with PODS is the reliable way to move and store.
Get peace of mind with PODS' door-to-door convenience during your cross-country move. Their secure storage containers are monitored 24/7, and you can rent them for up to 6 months, depending on the size of your move. Plus, their patented container technology ensures extra protection for your belongings every step along the way! Get anywhere from one to three containers that fit all of your needs.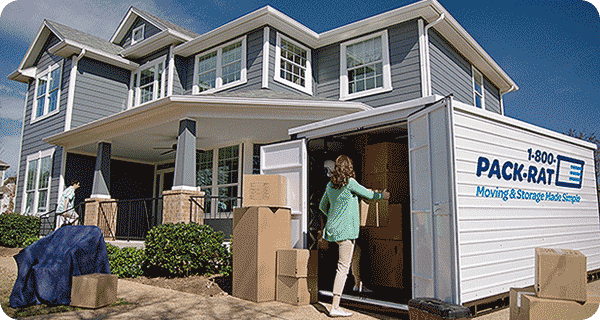 1-800- PACK-RAT
1-800-PACK-RAT is a great choice for folks looking for a more customized approach when it comes to their cross-country move. Not only do they offer up to two containers depending on the size of your move, but you can combine long distance service with local moves as well.
At 1-800-PACK-RAT, their moving and storage solutions make the moving process easier than ever with our all-in one moving pod service. Their moving options are designed to be safe and secure for your items – ensuring their safety no matter how near or far you're moving. They have helped thousands of customers with both cross-country and smaller moves, as well as providing moving pod storage to help accommodate during renovations and other home transformations.
And with helpful load assistance from experienced drivers plus dedicated 24/7 customer support just a call away – not to mention door delivery services – this is one hassle-free solution that's hard to beat. You can find moving pods near you to start your journey with them today. With 1-800-PACK-RAT, moving and storing has never been so simple – see what they can do for your next move!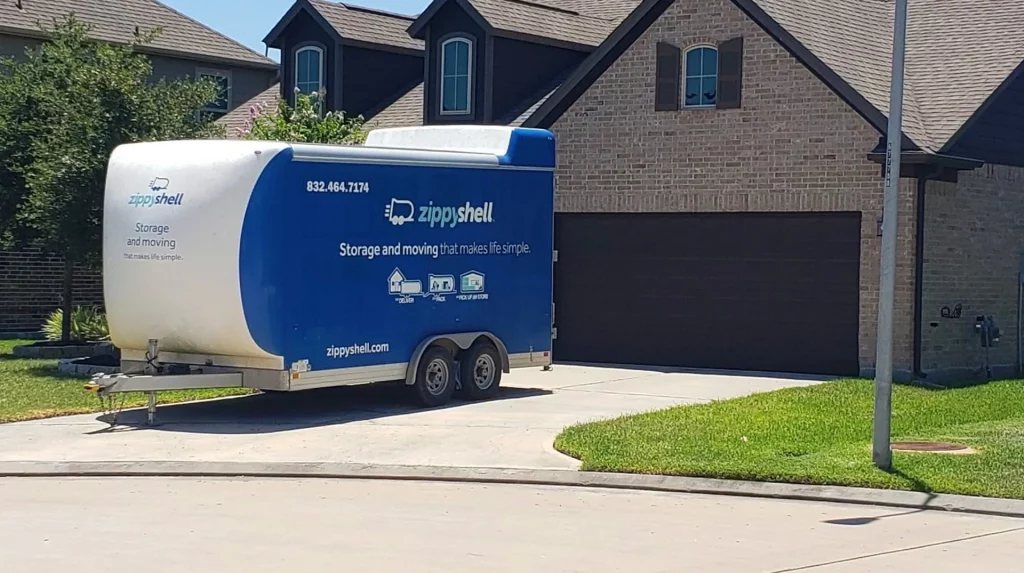 Zippy Shell
Zippy Shell is a convenient, affordable, and quick shipping solution for those planning across-country move. They offer two types of containers to rent; their 4x4x7.5 and their 8x8x10. All containers can be loaded onto their environmentally friendly vans and taken to the desired destination. Zippy Shell provides full-service packages covering loading, transportation, and unloading with door-to-door service in all 50 US states as well as Canada. They also provide real-time tracking for added peace of mind for customers.
Their moving pod and storage services serve as an innovative solution that gives you the flexible and dependable on-demand moving and self-storage service to make moving stress-free. They also provide custom moving pods that are an ideal option for both moving and storage needs. And with no more need for truck rentals or trips to storage facilities, their moving pods near me make everything so easy with minimal hassle. Zippy Shell moving pod service offers secure mobile containers delivered directly to you, so you can rest assured knowing your belongings will be safe and sound during every move or storage situation.
Plus we provide all the necessary materials like moving blankets and apparel to help ensure your belongings remain safe during transport. With a wide selection of moving pods located near you, you can trust Zippy Shell has the storage solutions you need.
Having a successful cross-country move is certainly possible – now more than ever – with the help of moving pod services. The comprehensive packages and flexibility these services offer make them the ideal choice for relocating long distances. No need to worry about costly rental trucks, dealing with multiple trips, or wasting time and energy gathering boxes; moving pod companies have you covered. We've highlighted four top-notch moving pods that guarantee an easy transition: U-Pack, PODS, 1-800-PACK-RAT and Zippy Shell.
With all these excellent solutions available to assist in your cross-country move, all that's left is to decide which one is best for you! Make sure to compare options from each service based on pricing structures, discounts, loading/unloading policies, customer service reviews and estimated delivery times. Do your research and find the right fit – a seamless process awaits you! So go ahead and get started on finding the right service to ensure that your exciting journey will be as stress-free as possible!
Do you also need to have a vehicle transported? Get a free quote here!