SHOPPING ONLINE FOR CLASSIC CARS FOR SALE – CAN BE A DAUNTING TASK WITH FEARS OF FRAUD AND FAKES. THERE ARE PLENTY OF PEOPLE OUT THERE LOOKING TO TAKE ADVANTAGE OF THE INTERNET. HOWEVER, SHOPPING ONLINE OFFERS YOU THE ABILITY TO FIND EXACTLY WHAT YOU ARE LOOKING FOR WITHOUT RESTRICTION ON DISTANCE. THESE ARE THE BEST CLASSIC CAR WEBSITES OUT THERE.

GET YOUR FREE AUTO TRANSPORT QUOTE TODAY!
Did you know that there are
5 million classic car enthusiasts
in the United States?
And with the convenience of online shopping, you can utilize online purchases to outcompete the rest and find that perfect classic car or the project car of your dreams. But with all that cash being dropped, it's important to shop on reputable classic car websites so that you know you're getting a classic car and not just some random old car for sale.
From classic car dealers to individual sellers and their personal collections — as well as the classic car websites that showcase it all — there are many places to find collectible cars online. But if you're interested in the best place to buy classic car websites, just follow our convenient list. After all, the best website for buying a new car won't have the same information and considerations as the best classic car websites for classic cars, and the more time you spend in the space the more you'll see that the market for classic cars is unique.
So if you're looking to find old cars for sale, read on to see the five best classic car websites so you can shop with confidence and ease!
Classic Car Websites
Hemmings.com
Hemmings.com is the ultimate site for all things classic cars. There are several features on their site that aid you in the buying, selling, and collecting process. Beyond their tens of thousands of listings, their content is endless.
In 1998, hemmings.com was launched. Since then, their expansion has been out of control. Their site features over 20,000 cars-for-sale advertisements, 10,000 Car Club listings, online car shows, Dealer showroom, stories, guides, events, products, parts, and more.
It is one of the most comprehensive sites when it comes to the best classic car websites.
The History
In 1954 located in the "gem city" of Quincy, Illinois, Hemmings Motor News was founded by Ernest Hemmings. It all began with one four-page zine that sold for a mere 50 cents. He sold 500 copies of this catalog that featured cars and parts before car collecting was popular.
They are self-proclaimed as one of the first to ever do it and one of the best. Their site even states that they are one of the reasons that car collecting was a hobby they started.
Before hemmings.com, that tiny catalog sprouted what built into a monthly magazine with over 219,000 subscribers. Additionally, there are about 30,000 copies sold each month in stores and stands.
Car restoration interests grew rapidly in the 70s and 80s which led Hemmings' to expand as well. Several additions to their spread of publications such as Special Interest Autos, Hemmings Muscle Machines, and Hemmings Classic Car propelled them further into the top spot for classic car interests.
Classic Cars for Sale
As you know, there are many searchable listings available on their site. They feature just about any classic car for sale you can imagine. From completely restored to project cars you can find it all.
As of right now, their earliest car is a listing for an 1886 Bens Patent Motorwagon. Their newest listing at the moment features a 2023 Morgan Plus 6. They offer a wide variety of options that helps you find what you're looking for down to the exact detail.
Searching and Filtering
Finding your dream car is easy with their search and filter system. You can tweak a multitude of variables to suit your search. Filter your search by year, make, model, condition, transmission, distance, seller type, and more.
Auctions
Auctions are one of the most reputable and used features on hemmings.com. Private sellers can list their car from anywhere in the world and bidders can bid in confidence knowing that they take their site safety very seriously.
Each auction on their site is chosen by their trustworthy staff and rigorously verified. In every stage of the auction process, they are there to answer your questions. Plus, as a registered bidder you'll receive some extra benefits too. This includes their free newsletter and access to all of their car collector services.
There are currently over 2,000 cars available for auction on their site.
Publications
To this day, you can still opt for the physical copies of their four publications. In addition, you can view most of their content on their site too. Hemmings Daily News is offered to reach those who prefer to go paperless while trying to find classic cars for sale.
It is offered as a free e-mail newsletter featuring the latest in-car collector news. There are several products on their site too with calendars being one of their most popular.
Customer Service
They call it their "famous white-glove service." They have an extensive explanation on their site about what they can do for you and how they are there to protect you.
They offer clarity and dispute resolution. Facilitating communication between seller and buyer is sometimes a necessity.
You can also report a scam if you find anything fishy. However, they do not handle disputes regarding vehicle shipping and handling nor do they advocate for a party.
Their customer service can be reached by phone or e-mail.
Price Guide
Hemmings also has a Price Guide on their site which will point you in the right direction when it comes to making purchase decisions. This feature takes the listings from the past three years and shows the average, highest, and lowest asking price for a particular vehicle.
Classic Car Parts
Beyond being a wonderful site for classic car buying, you can find classic and collectible auto parts for sale. This feature is pretty much the same as the cars for sale feature with listings from all over.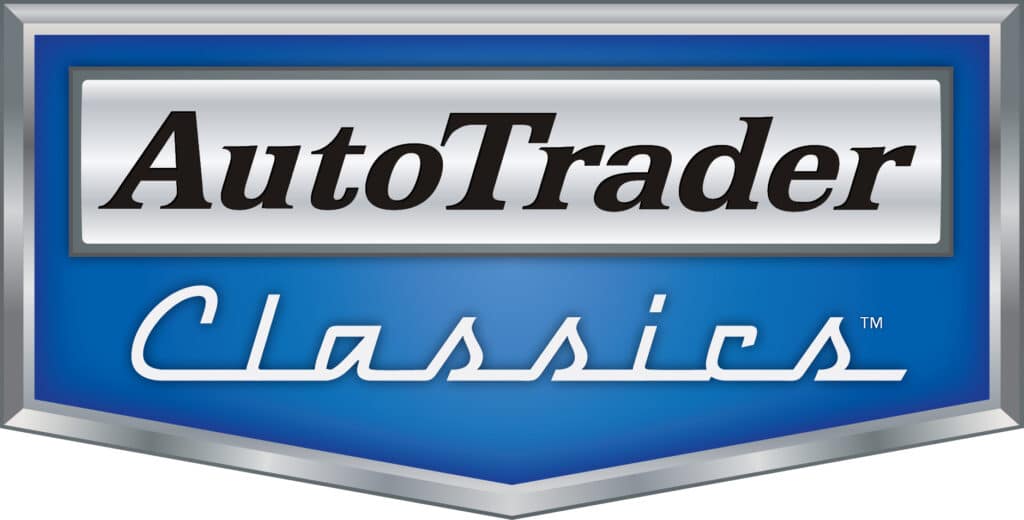 Find Classic Cars for Sale Online
Classics.autotrader.com
Surely you've heard about the giant that is Auto Trader Classic on Autotrader is tailored specifically for those who are looking for a variety of collector and classic cars for sale. You can find American classic cars, exotics, kit cars or replicas, antique cars, hot rods, customs, classic trucks, imports, muscle cars, and more.
The History
The physical magazine, Autotrader debuted in 1989. It is a supermarket for all things automotive. Many people turned to this zine to find their next classic car for sale.
When the age of the internet came into play, Autotrader was the first to jump feet first into the digital age. Founded in 1997, autotrader.com functions as an online marketplace for selling vehicles and buying autos. They claim that they invented online car trading as they were the first nation-wide car shopping site.
Autotrader says that their age comes with wisdom, making them able to best serve their customers. Classics.autotrader.com was set into motion to make it easier for those classic car enthusiasts to find exactly what they are looking for.
Classic Cars for Sale
Currently, there are over 35,000 classic cars for sale to browse on their site. In the past 20 years, they have hosted over 2 billion auto shoppers and featured over 350 million listings.
As of today, their oldest listed car is a 1901 De Dion-Bouton Motorette and the newest is a 2023 Chevrolet Corvette. The variety on this site is huge.
You can search for the exact thing you are looking for or spend some of your leisure time browsing the many categories that they feature.
Filtering
Unlike other classic car websites, the Autotrader filtering system is very complex with many variables that you have the ability to change. This includes the type of auto, type of classic, make, model, trim, price, type of seller, transmission, color, and mileage. They offer the ability to search within a range of years.
Resources
Their classic car website also features numerous different resources that can help you in the buying, selling, collecting, and restoring process. Under their Resources tab, you'll find a spread of restoration catalogs for many of the classics that you love.
To protect your investment, they have several helpful resources for inspections and appraisals. You never want to go into the buying process blind. These experts can ensure that you get the best deal possible.
They also supply resources for financing your purchase. There are a couple of specific lenders who give out loans specifically to car collectors for their purchase.
Buying online gives you the ability to shop all over the world. That also means you'll need to get your purchase to you. They have many resources that help you arrange shipping your car by experts to protect your new toy!
Finding Classic Car Dealers
Autotrader classic car website has built a network of dealers who specialize in classics, antiques, and other old cars. They offer a feature for you to find many dealers across the country who might just have the gem you're searching for.
Auctions
One feature you won't find on Autotrader that Hemmings places a lot of focus on auctions. Autotrader has a main tab featuring in-person and online auctions that you could attend but are not hosted on their platform. It operates more of a calendar of events.
This takes away a bit of the peace of mind when operating on a reputable site such as Autotrader. You should look into the specifics, rules, regulations, and reputation of the site if you are sent to an external link.
Fraud Awareness
Autotrader provides its users with Fraud Awareness tips. This is to help you become a more cautious, informed, and careful online car shopper. Their guide lets you know exactly what they will and will not ask you to protect your information.
In addition, they inform you of what they can and can not do. For example, they let you know that you will not receive any requests for personal information or money from Autotrader in regards to shipping and storing since they do not offer the services.
On this handy tab, you'll also be able to report suspected fraud and get in contact with someone who can answer any questions.
Classic Car Dealers, Networks, & Auctions
ClassicCars.com
ClassicCars.com offers a wide selection of classic and modern collectibles. There are thousands of listings on their site including future classics, motorcycles, classic trucks, muscle cars, antiques, and more.
This classic car websites is one that seems to mention more of a forward-thinking collector mindset. Not only does it focus on the past and classic cars but it includes what cars may be of interest in the future for the classic car enthusiasts.
The goal of classiccars.com is to provide an excellent online marketplace for classic car enthusiasts and engage people in the hobby of automotive. They pride themselves on the ability for their site to easily and safely facilitate the car buying and selling processes.
The History
Roger Falcione is the founder and CEO of ClassicCars.com. He built this site starting in 2002 with a love for technology and classics. This made him one of the first to understand the importance of a digitally centered place to conduct a classic car business.
As of 2017, they garnered over 3 million visits a month and had more than 30,000 vehicle listings. Also, they have the largest network of dealers and auction houses.
Find a Classic Car for Sale
Under the Find a Car tab on ClassicCars.com, you can begin searching for your next ride. Unlike the previous two classic car websites, Hemmings and Autotrader, you won't be able to browse all of their listings at once but you can narrow down and browse your interests.
Filtering
You'll be able to do an advanced classic car search engine with details like make, model, year range, location, price range, keywords, type of vehicle, and type of seller. If you've visited their site before and found a car of interest, you can also search by their site's "CC-number" which is assigned to each listing. You won't have to spend time searching for the vehicle you liked again with this number.
You can also browse their categories. Browse by make, popular searches, and more.
Collector Car Network
ClassicCars.com is a part of a larger classic car websites group known as Collector Car Network. This network provides a lineup of online brands for classics car enthusiasts. It also includes AutoHunter, The ClassicCars.com Journal, and Future Collector Car Show. They have banded these brands together because they believe car collecting is more than just a car, it's a lifestyle.
Auction Central
Auction Central on their site features listings for open auctions. This feature is sponsored by AutoHunter of the Collector Car Network. Unlike Hemmings who have their own online auction service and unlike AutoTrader who feature many different auction platforms, they have a trusted sponsor.
The ClassicCars.com Journal
They launched this online blog in 2013 and aims to help further the hobby of car collecting. It's written by automotive journalists that lead the industry. You'll find coverage of car events, auctions, and trends.
You can find this resource on their classic car websites and even sign up for the daily newsletter. In 2016, it received NFC Performance's award for the second most influential automotive blog from around the globe.
Customer Service
The Help Center has lengthy explanations for the most frequently asked questions and situations. It also gives advice and is categorized by shopper or seller. However, if you can't find the answer to your question you can contact them by email or phone.
In 2019, their customer service won the Stevie Bronze Award for Customer Service Excellence. One of the world's premier business awards recognized their customer support specialist as some of the best there are.
Resource Guide
Under the Resource Guide tab, you'll find all sorts of tips and tricks for the car collecting hobby. You can find information on catalogs, financing, inspections, appraisals, insurance, partners, restoration shops, parts, sweepstakes, raffles, and transportation companies.
Find Sports Cars for Sale Online
SportsCarMarket.com
Sports Car Market, SCM, is the first hugely different site for classic car website buying. At first glance, you may even wonder if they offer classic cars for sale. This site works as an online newspaper. It is heavily content focused and has an incredible variety of information.
This is truly a place that collectors and automotive fanatics can come to further their knowledge and bond.
The History
Keith Martin, a collector himself, is a writer, television commentator, publisher, and car enthusiast. It all began 32 years ago when he founded the Sports Car Market magazine. This monthly publication serves as an authoritative and informed voice in the car collecting universe.
In 2014, he launched his second publication; American Car Collector. It has been rapidly growing.
Content
As mentioned, the content on this site is vast. There are magazines, columns, guides, archives, news, profiles, blogs, and more.
You can still grab a physical copy of the monthly magazine. If you prefer to stick online, they offer completely digital versions too. There are several different columns to look through with content provided by numerous authors. This includes American Car Collector, Shifting Gears, and Collecting Thoughts.
Platinum Database
This is a feature you won't find on any of the other classic car websites mentioned. Their Platinum Database holds over 24,000 results for previously sold cars. This tool will help collectors find trends in the collector car market.
Classifieds
This is where you will find your classic cars for sale! Just like the newspaper, they are listed as the classifieds. There are significantly fewer listings than that of those previously mentioned.
Currently, you can find about 4 pages of stellar classics. On each listing, you'll see the description of the vehicle, photos, price, and you'll have the ability to email the seller.
Filtering
There are considerably fewer classic cars for sale listings on this site. Therefore, their filtering and searching system is less complex. This simple system offers you the ability to search by keywords rather than many different variables.
Resources
The Resource Directory provides car shoppers with guides and information on numerous different aspects of the car collecting process. It includes marketing, appraisals, storage, vintage events, estate planning, insurance, car transport, auctions, legal, and more.

Classic Car Auctions and Charities
BringATrailer.com
Simplicity is the best word to describe Bring A Trailer. This site is easy to navigate and fun for all types of car enthusiasts. Auctions and community engagement are the specialties of this classic car website. You won't find listings that feature a set price like the other sites we have talked about.
The History
Randy Nonnenburg was the guy to go to if you were looking for a cool collector car. He loved searching through them to find the best of the best. In 2007, his friend Gentry Underwood came to him and encouraged him to share his knowledge with the world. In 2010, BaT became their full-time focus.
Auctions
Auctions are the name of the game when it comes to this site. There are currently over 300 live auctions featured. This may seem like a low number, but you can browse knowing that only the best are chosen. Each listing gets an Auction Specialist assign so you know that these listings are legit. You can search them by using keywords and filter by when the auction ends.
Create an account to watch the auction and get alerts. On each listing, you'll find pictures, in-depth descriptions, seller information, bidding info, comments, and more.
How They Work
Bring-a-Trailer auctions start when a seller submits their vehicle. They only choose the most interesting and then they work with the seller to create the most informative listing. In general, an auction runs for seven days.
Every time a bid is placed, the clock gets two extra minutes to make it fair. At the end of the auction, the winner and the seller are provided with each other's contact information.
To make a bid, you must register on their site and provide a credit card that will be put on hold for 5% of the bid. At the close of the auction, any bidder who did not win will get their 5% hold taken off.
Charity
Feeling charitable? Occasionally, they will feature a charity auction. These are a wonderful way to make a difference in the lives of so many.
Some of their previously listed charity auctions include the auction of a 1964 Datsun Fairlady 1500 which sold for $27,250. With the BaT fee included, they were able to donate a total of $28,613 to World Central Kitchen which provides meals in the wake of natural disasters across the globe.
Emails
Sign up for their emails to stay informed about auctions and more. Each day you'll get a list of the best auctions happening. You can also set up alerts for certain cars you are on the hunt for or when charity auctions go live.
In addition, you'll get editorial content, results, auctions that are about to close, and comments of the day.
Content
BaT offers a wide range of content for the car enthusiast community. From great stories to road tests, you'll find some informative and fun information to get you engaged with the car collecting hobby.
Resources
Similar to all the other classic car for sale sites, you can find loads of resources. BaT provides a photography service so that they get the best possible photos to showcase their listings.
Also, they'll give you all the info on shipping, restoration, and a buyer's guide.

Shop With Confidence : Shop With Confidence
To steal a line from the Collector Car Network, "it's not just a car – it's a lifestyle!" The car collecting hobby is one to best proud of as it takes time, investment, and knowledge. With these five classic car websites, you can find reputable classic cars for sale and shop with confidence. You might even learn a thing or two!
Need help getting your new ride to you? Contact us for help with expert transportation solutions!