Auto Transport Companies to Avoid
When searching for an auto transport company, it is vital to research the business first. Knowing the common warning signs and tactics used by fraudulent car shipping companies can help protect you from being scammed or paying more than necessary for car transportation.
GET YOUR FREE AUTO TRANSPORT QUOTE TODAY!
1. Don't be lured in by cheap quotes.
Auto transport companies to avoid are the ones that offer quotes significantly lower than their competitors should be avoided, as they may not have the necessary experience and resources to transfer your vehicle safely. The lowest price almost always never gets the job done. Additionally, these businesses may charge extra fees at the pickup or delivery point or increase the quote drastically once the car arrives. Be sure to research each company thoroughly before making a final decision.
2. Check the company's reputation and history.
When evaluating the right auto transport company, it is crucial to check its reputation and history. Be sure to read online reviews from other customers, asking their opinions on service quality and delivery reliability. There are many review forums where individuals can share their experiences with different car transport companies to avoid and warn others about less reliable car transport companies services. Also, it's important to do a thorough background check on a company before committing to using its services.
3. Familiarize yourself with the industry standards of auto transport.
Taking the time to understand industry standards and general practices can help protect you from a scam. Researching the auto transport industry will give you insight into what constitutes a legitimate car shipping business and ensure that the company you choose to do business with is trustworthy and behaves by industry standards. This will give you peace of mind when it comes time to pay for services, guaranteeing that your money is being used correctly.
4. Find out what the driver's legal responsibilities are.
Every driver in the auto transport industry must be registered with the Federal Motor Carrier Safety Administration (FMCSA). This government organization ensures that all truckers and haulers abide by specific federal laws. Make sure you ask your car carrier what their FMCSA registration number is so you can look it up and ensure they follow safety regulations. Additionally, familiarize yourself with their legal obligations regarding proof of service and insurance. Knowing these details will help protect you from any potential scams.
5. Ask what compensation you'll receive should something happen during transit.
If something were to go wrong during the auto transport process, you should be aware of your options for receiving compensation. Ask the car carrier what coverage they offer and if they will reimburse any damages that may occur. Suppose a company is unwilling to provide details regarding its insurance policy. In that case, this could be a red flag that you're dealing with an unreliable provider, and you may want to look for another company.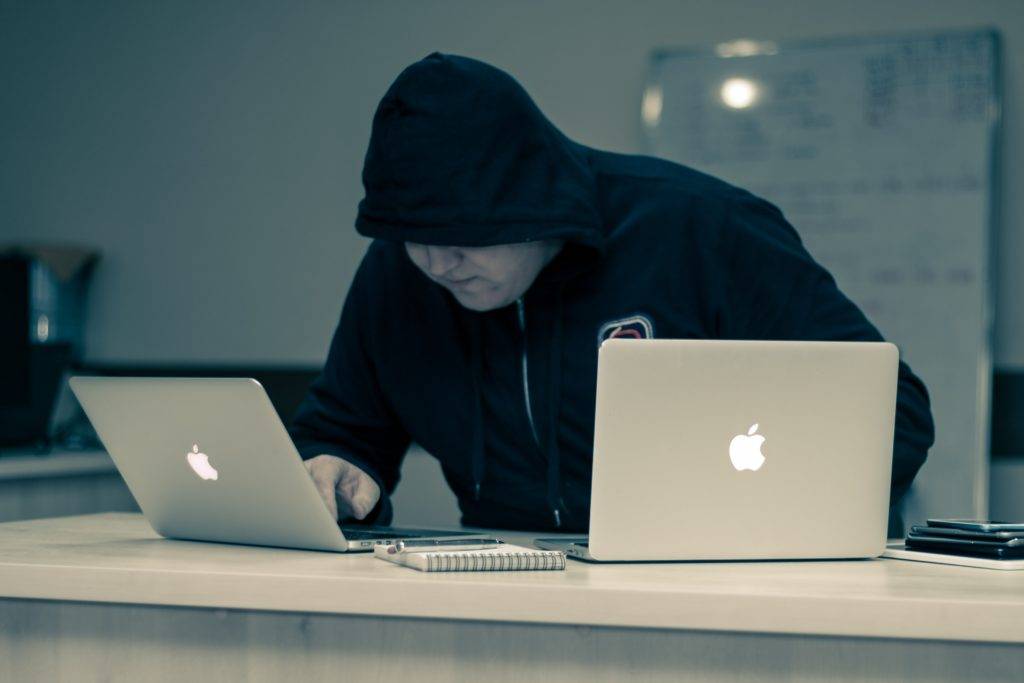 Learn more about how to avoid auto transport scams.
Protecting your vehicle from online scammers can be a struggle. So read on and learn how you can stay one step ahead of shady operators! That's why we're here to help make auto transport worry-free with our tips on preventing an auto transport scam.
1. How do most car shipping scams work exactly?
Consumers must be aware of malicious auto shipping companies to avoid. These criminals operate by copying information from established and reputable auto transport company, creating their own websites to deceive unsuspecting victims who wish to move or sell their vehicles. Unfortunately, these con artists are a global issue that customers should take extra precautions against when transporting automobiles.
2. What are the different types of auto transport scams?
Once they have built a website, they can use several methods to target the unwary public.
Watch out for the bait and switch scam
Beware of auto transport schemes that offer suspiciously low prices. Be wary if the company attempts to demand more money after agreeing on an initial cost – this is a classic red flag for scams.
Look out for the up-sell auto transport scam
If you are relocating and need car shipping services, beware of a car transport scam. Criminals use sophisticated vehicle shipping scams to target vulnerable consumers who want a quick and easy car transport solution. Criminals create very professional-looking websites that offer car transportation at very low prices.
Customer service can be quite charming and polite when you contact them, which might make it easier for you to hand over your credit card details without hesitation. To protect yourself from those auto shippingt companies to avoid, always research car shipping companies before booking their services.
You never want to find yourself in a scam auto transport service, so it's important that you know the potential risks. While you may have already accepted a quote from an auto transport company, don't be surprised if they call you a little while later informing you that the price has changed. When this happens, it's essential to remain calm and take steps to ensure your auto transport scam does not turn into even more of an ordeal.
Trustworthy auto transport companies will explain why the prices suddenly changed and discuss their return policy before proceeding with any additional payment. However, if they are unwilling to allow you to back out of the agreement without consequences, then do not waste any time getting away from them.
Fake buyer scams
The victims of this auto transport fraud are those who are selling a car. The con artist will contact you and make an offer to buy it. They graciously give you a check that covers the price of the vehicle and the cost of transporting it via their fake car shipping companies "authorized shipping business" once you agree on a price. It just so happens that they have their website.
Most of the time, once the money has cleared, you are asked to transfer more money to pay for shipment. You send the funds in accordance with the arrangement. Your options for payment will include an anonymous method that enables the recipient to withdraw cash immediately, such as Western Union or Moneygram.
You receive the dreaded call from your bank a few days later informing you that the initial cheque has bounced. This indicates that the funds have vanished from your account, leaving you without any money.
Fake seller scams
The auto transport fraud involves a con artist posing as a car salesman. They offer to sell you a car for a significant discount. They will require that you send the money before they ship the automobile if you claim you'll buy it.
They will inform you that the shipping agent is holding the car. They'll point you to a website to confirm the details, a website they own that claims to keep your money in escrow. You are left waiting for them to ship your car to you throughout this time. Naturally, this doesn't take place. Your money is taken, but the automobile is not delivered.
3. How can I recognize a car shipping scam?
Copying and pasting a webpage and changing the details to your own takes little talent. Con artists are skilled at their work, making it simple for people to fall for their tricks. Fortunately, there are certain things you can do to recognize a scam involving car transport.
The company's refusal to provide an actual address is the first warning sign of a vehicle transport scam. A trustworthy business won't hesitate to give you information about its street location, suite number, and city. If they are unable to or only provide you with a P.O. Box, it is a major red flag.
Another major red flag is if the shipping business requests you sign a transport contract without first letting you examine it. Only sign something after first reading it.
And finally, it's a huge warning sign if the business requests your Social Security information or credit card number. A trustworthy company will never request this information.
To prevent a car transport scam, keep an eye out for the following other signs:
Always be sure the URL in the search field corresponds to the website's name. Always ensure the business isn't utilizing @hotmail or @gmail but an email address from the website's domain.
Always conduct thorough research on a firm before handing over any money.
Never send money using a non-retractable service like Moneygram or Western Union.
Always keep in mind that everything that seems too fantastic to be true usually is.
Look up the FMCSA number on the business' website. Call the company and request the Motor Carrier Number or Freight Broker License number if it is not displayed.
4. How to avoid a car shipping scam?
Protect yourself from auto transport scam by taking the time to research potential car shipping companies thoroughly. Look for safety and security features, online reviews and ratings, financial stability, established delivery track records, insurance coverage, and registered business licenses.
Additionally, inquire with the auto transport company regarding their litigation history – have any of their customers brought legal action against them in the past? This will give you great insight into the car transportation company's trustworthiness. Don't take unnecessary risks; always do your homework! Taking such precautions proves your commitment to hiring a legitimate and reliable car transport company that can handle your car safely and securely between destinations.
Recognize what to anticipate from a service provider.
Many parties can provide a service in the vehicle transport sector.
Owner-operator (direct carriers)
These are the people that provide the actual auto transport service. They own a fleet of trucks and employ or hire drivers and loaders. They are responsible for transporting your vehicle from start to finish. If you use a direct carrier, you limit your liability to one company.
Top-rated car shipping brokers
A car shipping broker is a middleman, connecting clients' vehicles with a vetted owner-operator. Car shipping brokers accept customer bookings and then look for direct carriers that offer the best service. They work with many direct carriers and provide a service across the US.
Services offered are:
Taking your reservation.
Contacting a trustworthy and vetted auto hauler.
Coordinating the shipping of the automobile.
Keeping you informed throughout the procedure.
Resolving any potential car mover problems.
Work with National Transport Services, and we will take care of everything.
Before making a reservation
Research and comparison shop
It is vital to shop around and do your research when it comes to car shipping. Refrain from being swayed by prices or flashy websites because these could signify auto shipping scams. Instead, read plenty of transport reviews and do your due diligence so you don't fall victim to an auto transport scam. Taking the time to understand what a car shipping scam looks like can be the difference between an excellent car-transport experience and being taken advantage of.
Information about the car transport company
You can gain as much information as you can about your prospective automobile mover. What you should look for includes the following:
Complete business name, including any DBAs (Doing Business As)
Office addresses
Both local and toll-free phone numbers
Numbers for DOT and MC licenses
Check the website
car shipping scams are a serious issue today, and when researching car transport companies' online space, it is important to keep an eye out for scammer tactics. You will likely notice grammatical errors if a car shipping website appears to have been put together in a hurry or on a low budget. While everyone makes mistakes, it is important to remember that legitimate car shipping companies take the time to review their websites to ensure these errors don't occur.
Additionally, the best car shipping companies should use SSL (secure socket layers) protocol to secure transferred payments and communication. In other words, if you're ever checking out car shipping websites to order the service, make sure SSL certification is present first and foremost.
Check the contact details
It's important to remember that vehicle shipping scams are common. Generally, these websites won't contain any contact information, or what is provided won't lead to an active line of communication. If an auto shipping company doesn't provide accurate contact information, run in the other direction. If there is a listed address, verify its validity with Google Maps. With a car shipping scam, this extra effort can save you from losing time and money.
Look for company reviews of auto transport companies to stay clear of
When researching vehicle shipping companies, always take the time to read auto transport reviews. Doing research online can help inform your decision; besides Google and Yelp, the Better Business Bureau (BBB), Trustpilot, and Facebook are excellent sources for car shipping reviews. It is also essential to check the auto transport company's record with the Federal Motor Safety Carrier Administration (FMCSA).
Many car shipping scams have been reported that seem reliable at first glance. Be sure to look out for any complaints filed against a company before committing, as this may indicate a auto transport scam. Taking all these precautions will help ensure you get a real car shipping experience.
Car transport companies do not uncommonly receive a few complaints, as this should happen with any business. Unfortunately, car shipping scam are abundant these days, and it could be that people did not do their due diligence in researching the car transport company before hiring them. door-to-door car transport
Although auto transport scam deserve to be taken seriously, don't let the bad experiences of a few customers discourage you from looking into auto transport services. Conduct extensive research on car transport companies and read customer reviews to make an informed decision.
While auto shipping scams are real, and it's always wise to be cautious and alert, don't dismiss every car transport company out of fear – remember that every customer cannot be pleased, and more people tend to complain than compliment.
Examine payment options
If you're looking for car shipping services online, use caution when choosing your provider. You should always avoid any website that asks for payment using Moneygram or Western Union – these wire transfers are non-traceable, meaning that if the car shipping service turns out to be a scam, there's no way of getting your money back.
There are legitimate car shipping companies asking for payment via bank transfer, credit/debit card, cashier's check, or PayPal transactions – all of which are traceable and give you added peace of mind. Be sure to research before paying for any car shipping service to ensure that the company is trustworthy and reliable.
Verify licenses
The car shipping industry is full of fraudulent car shipping companies that have no affiliation with the Federal Motor Carrier Safety Administration (FMCSA) and shouldn't be trusted. It's important to always verify the auto transport company's credentials before your car shipment, as even established companies can be clumsy enough to make errors.
All legitimate car shipping companies must register with the FMSCA's official website and obtain a motor carrier number. This number should be displayed on their website, along with other identifying information such as customer reviews and years in business.
If you are still looking for it on their website, then it's best to contact them directly and request the information. Once you receive the number, verify it on the FMSCA official website to avoid car shipping scam and rogue auto transport companies that might not have your car shipment's best interests at heart.
Check to see if they have insurance
Choose a business that has insurance. A reputable company that provides enclosed and open motor transport will have contingent cargo insurance.
This coverage safeguards your car while it is being transported. Cargo insurance for the carriers will be available through a reputable car shipping broker. For instance, National Transport Services doesn't engage with uninsured carriers.
If an price seems too good to be true, it most likely is
Car shipping scams are, unfortunately, all too common. Sure, there may be a good deal that seems impossible to beat, but take the time to look closely at the fine print in the terms and conditions. You should do your due diligence when choosing an auto transport company—look for trustworthiness, experience, and reliability.
You may find that upgrades you assumed would be included come with extra fees or possibly a charge upon delivery. To ensure you receive a safe and reliable auto transport service, always check with the shipper to verify all fees, so you don't get taken advantage of because of an auto transport scam.
Read the agreement
Signing a shipping contract without reading or understanding each detail can lead to car transport scams and car shipping scams, resulting in you being liable for extra fees. As a precaution, research your chosen shipping company thoroughly.
Read terms surrounding liability, limitations, exemptions, and shipping costs before deciding to ship your car. If unsure of the finer details, it's essential to contact the customer representative for clarification before signing the contract. Taking this extra step can save time and money down the road.
Be wary of bait and switch
It's important to thoroughly research car transport companies to avoid them so you can bypass car transport scams. Many auto transport scam companies will advertise low prices when you request a quote, but as the pick-up date approaches, they will add on extra charges, and what seemed like too good of a deal is no longer so attractive.
It helps to be aware of the current industry rates and how they fluctuate over time. By understanding auto shipping realities, you can tell when the cost of shipping your car is above or below average and recognize when a company may be trying to scam you. Do your due diligence before selecting a shipping company for your auto transport needs.
As soon as the vehicle transport service begins
Contact the driver
Transporting your car is a big decision, and potential auto transport scams can cause confusion and uncertainty. By researching reputable companies, you'll be provided with the necessary details of each driver handling your car's shipment and a way to contact directly. With the driver's contact information, you can easily ensure that the service offered is legitimate and confirm it after pick-up.
In addition, knowing how to contact the driver in case of unexpected delays means that communication lines are always open and available throughout the auto transport process. As customer experience and trustworthiness are a top priority for any company that wants to ship your car, drivers put customer safety first — essential peace of mind when keeping auto transport scam artists at bay.
Examine your car
When it comes to auto transport, doing your due diligence is critical. Before handing over your vehicle to a shipping company for auto transport, you should inspect it thoroughly and document any existing damage – anything from minor scratches to more significant dents – with photos or note them down. Equally important is noting the vehicle's mileage before handing it over, as that will help you detect auto transport scams.
In addition to inspecting the vehicle externally, check if the interior condition is intact too. When you ship your car back, it should arrive just as it was when you picked it up; no auto transport scam should take place, and if this does happen, make sure you contact an experienced auto transport service provider directly and let them know about the issue.
Getting a second inspection of your vehicle when it arrives is essential. There has been an increase in auto transport scams, so it's important to spot signs of damage or signs that the vehicle may have already been used by someone else. If you are unsure about the condition or potential auto transport scam, ask to speak to a manager at the auto transport company.
Check the car carefully and examine every inch; this includes turning on every electronic device and checking all fluids. Additionally, take pictures as evidence before signing any paperwork or payment authorizations to protect yourself against potential car shipping scams.

5. What should I do if I fall for auto transport fraud?
When you experience an auto transport scam, or malicious auto transport companies, it can be tough to recover your money. Thankfully, the Federal Trade Commission (FTC) is here to help! The FTC has a section on its website dedicated to protecting auto transport consumers from fraudulent activities. This section provides customers with helpful tips and advice for seeking restitution for lost money.
If you've been affected by an auto transport scam or are considering working with a questionable car shipping company, report it to the FTC immediately. You might even find that their lawsuit against the company results in you and other victims receiving a refund! Additionally, the FTC can bring legal action against auto transport companies that practice deception.
You can also contact the office of your state's attorney general if you believe you are the victim of vehicle transport fraud. The consumer protection departments of several AG offices can assist in resolving complaints with firms. Lastly, you may complain to the Better Business Bureau (BBB). The BBB best rated auto transport companies will resolve the conflict and can help give the consumer money damages.
In the worst case scenario, post the vehicle transport fraud on social media and provide feedback for your obtained service.
Conclusion: Auto Transport Companies Near Me
When you're looking for auto transport services, you want to make sure that you deal with an established, reputable company. Most reputable companies should have proper credentials such as licenses, registration, and insurance to protect you from auto transportation scams. It is recommended that you request a quote in writing so that all the details of the vehicle's pick-up, shipping weight & size of cargo, and estimated delivery time are clear and transparent.
Furthermore, check online reviews to understand how other customers have experienced the auto transport company services. When your vehicle moves safely to its destination, you can only be sure that you made the right decision to secure your auto transportation needs with a legitimate auto shipper and reputable car shipping company. Besides National Transport Services, another company to trust is Montway Auto Transport.
You may obtain an estimate from a legitimate company. Family owned auto transport companies like National Transport Services can be contacted by calling (888) 346-2202, or sending an email to quotes@shipnts.com. Here you may submit a form on our website as well.