Want to Ship a Car by Train?
It doesn't have to be unpleasant or difficult to ship an automobile. You now have the choice of transporting your car by rail, which might be a more economical and effective method of auto transport services. The advantages and disadvantages of transporting a car by rail, as well as the expenses and other important factors, will all be thoroughly examined in this blog post.
GET YOUR FREE AUTO TRANSPORT QUOTE TODAY!
Factors that Affect the Cost of Shipping a Car by Train
The distance between the origin and destination is one of the key elements that might impact the price of transporting an automobile by rail. Generally speaking, longer distances will cost more than shorter ones. The size and weight of the automobile might also affect the price because bigger and heavier autos could need more resources for transportation. The cost to ship an automobile by train often varies from $500 to $1,500. It is important to remember that this cost only includes the car's transportation and does not account for other costs like terminal fees or supplementary insurance.
Distance:
When purchasing a car, the distance traveled impacts the price. It may come as a surprise that shipping a car across the country could cost less than shipping it a shorter distance. This is because the cost per mile drops exponentially as the distance increases. Consequently, transporting a car longer distances can save you some bucks!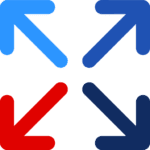 Vehicle Size:
Are you planning an economical transport experience? When planning to ship a car, the delivery cost will vary depending on its size. Bigger cars take up more room on the train and require additional transportation resources, resulting in a heightened delivery cost.
Shipping a car by train: Pros and Cons
Shipping your car by train can offer several advantages over other transportation methods, such as driving the car yourself or hiring professional auto transport companies. Here are some of the pros and cons of shipping your car by train:
Pros of Shipping a Car by Train
Shipping your car by train can provide numerous advantages, such as lower costs and improved security. Additionally, using a rail service eliminates the risk of highway traffic and helps to protect fragile cargo from road-induced vibrations during transit. Shipping a car by train is also more environmentally friendly than traditional methods due to its reduced fuel usage for each journey taken. Learn more:

Cost-effective:
Transportation via rail is often a more affordable solution for relocating vehicles than auto transport or driving it yourself. Car shipping by train has the potential to significantly reduce vehicle relocation costs, making it an attractive option to consider.

Safe and Secure: 
Shipping your car by train can be a more secure option. Trains are designed to transport vehicles safely and securely, reducing the risk of damage during transit. They are often equipped with advanced security systems and trained personnel to ensure your car is safe and secure.

Environmentally Friendly:
Shipping your car by train can contribute to a greener future. It significantly reduces emissions and energy consumption compared with traditional driving, making it an eco-friendly option for the transportation of vehicles. Trains provide further environmental benefits over trucks as they emit less carbon dioxide into the atmosphere during travel.

Reduced wear and tear on the car:
Car shipping by train is a great option, as it eliminates any worries associated with long-distance road trips, such as wear and tear on the car or potential damages. Significant time and financial savings may be obtained as a result of this.

Time-Saving:
Transporting a car by train is convenient and time-effective for moving your vehicle over long distances. This is especially true if you transport your vehicle across states, multiple cities, or provinces. Not only does shipping cars by train save you vital days throughout long-distance routes, but it also avoids wear and tear from frequent road tolls or means of highways and roads.

Convenient: 
Shipping a car by train can remove the hassle that typically comes with longer trips, allowing you to avoid uncomfortable hours spent on the road and dodging traffic. With rail service, you can rest easy knowing your shipment will arrive safe and sound exactly where it needs to go. No stressful navigation means a smooth route free of unnecessary stops and distractions along the way, with one destination in sight.
Cons of Shipping a Car by Train
To ship a car by train can offer many benefits, however there are still some cons to consider. These include the limited availability of routes and slower transit times compared to other forms of transportation, including:
Limited Service:
Shipping a car by train may not always be an option, regardless of location. Unfortunately, some individuals living in rural areas must take extra steps when shipping or retrieving a car via train. Making this process harder would be having to drive to the nearest larger city to drop off the vehicle or pick it up. Such hassles can add unwanted complexity and extra effort for those who elect that form of shipping for their vehicle.

Time Constraints:
When shipping your car by train, it is important to note that certain routes may be limited and trains typically stick to a strict schedule. This means you will need to be flexible in planning when you'll pick up and deliver your car to ensure that you're able to utilize train auto transport. Typically, it's a good idea to plan your transportation needs well in advance and operate within the confines of the allotted route(s).

Risk of Delays:
Shipping a car by train can take longer than other transportation methods, as trains may make frequent stops, detours, and postponements. While trains can be quicker, they are still subject to delays, which could impact your delivery date.

Limited Space:
Considering the fact that trains have limited cargo space, shipping your car via this method may require patience. Getting your car to the place it needs to be on time could mean being added to a waiting list at the station. Depending on how big the list is and how quickly people are getting their vehicles shipped, you may need to wait a while before there's an opening for your car to load into an autorack. Be sure to make inquiries at the station so that you can stay informed of when a spot will become available for your vehicle.

Limited Insurance:
Transporting your vehicle on a train can be an excellent way to travel; however, it's important to remember that most rail companies offer limited insurance coverage. To make sure your car is fully protected, you may want to consider adding additional, comprehensive insurance.

Risk of damage:
While trains provide an essential service in car transportation, there is always the potential for your vehicle to incur damage during its journey. To minimize risk and maximize peace of mind, it is important to take all necessary precautions when sending a car on board a train.
How to Ship a Car by Train
If you've decided that shipping a car by train is the best option for you, here are the steps you need to take:

Research:
Research different train companies and services to find the best option.

Get Quotes:
Contact the train companies you are interested in and get quotes for shipping your car.

Prepare Your Car:
Make sure your car is clean and free of personal belongings. Take pictures of your car before shipping it to document any pre-existing damage.

Drop off Your Car:
Drop off your car at the train station and complete the necessary paperwork.

Track Your Car:
Use the tracking number provided by the train company to track your car's progress.

Pick up Your Car:
Once your car arrives at its destination, pick it up from the train station and inspect it for any damage.
Conclusion
Overall, shipping your car by train is a great way to save time and money while keeping your beloved vehicle safe and secure. Not only is it cost-effective, but it's also environmentally friendly, and reduces wear and tear on the car. Additionally, it's convenient to ship a car by train as you can easily track its location throughout its journey.
However, there are some disadvantages such as limited service, time constraints, risk of delays and damage due to limited space and insurance coverage. Weigh out all factors alongside your budget before making a decision that suits you best. After careful consideration if you decide shipping your car by train is the right choice for you then check out Amtrak.
More Information Regarding Shipping a Car by Train: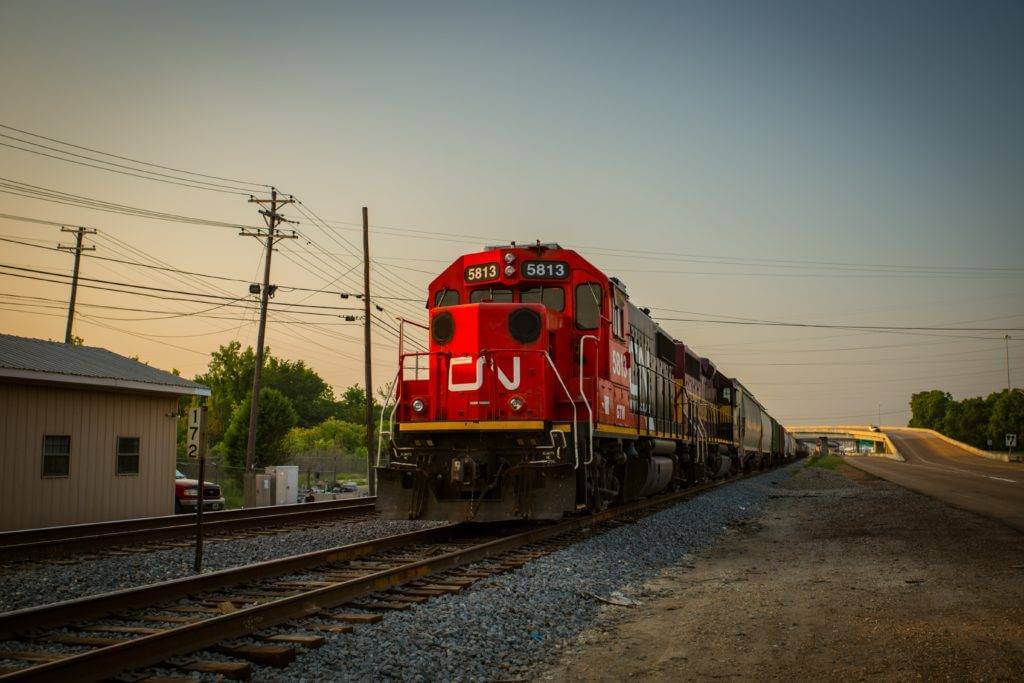 Shipping a car by train can be convenient and cost-effective, especially for longer distances. But before you decide, it's important to understand the process, the costs involved, and the potential benefits and drawbacks. This guide will provide all the information you need before shipping your car by train.
Understand the Basics of Rail Car Shipping.
Before you ship your car by train, it's essential to understand the process. Essentially, the car will be loaded onto a rail car along with several other vehicles for transportation. This can be done through a private company or Amtrak's auto train service.
The car must be prepared beforehand by removing personal belongings and ensuring it is in good working condition. Additionally, you will need to provide documentation such as proof of ownership and insurance for the vehicle. By understanding these basics, you can ensure your car is ready for safe and reliable transportation by train.
Determine Your Car's Dimensions and Weight to Find the Right Shipping Options.
Before looking for shipping options, it's crucial to determine your car's dimensions and weight. This information will help you find the right shipping company to accommodate your car, ensuring it arrives safely at its destination. You can measure your car or check with the manufacturer for accurate measurements.
Once you have this information, you can start researching companies that offer train shipping services for cars and compare their prices and services. Remember to read reviews and ask questions before making a final decision so that you can make an informed choice about how to ship your car by train.
Compare Costs with Other Shipping Methods, like Trucks or Boats.
When it comes to shipping your car, you have several options to choose from. While trains offer a safe and cost-efficient way to transport your vehicle, other methods like trucks or boats may also be viable depending on your location and budget. It's essential to compare the various costs associated with each method of transportation before making a decision.
Truck shipping is often more expensive but can provide faster delivery times for shorter distances. Alternatively, boat shipping can be more affordable if you have time for your car to travel overseas or need to ship it across large bodies of water. You can choose the correct shipping method that fits your budget and timeline by carefully considering all the available options.
Check with Train Companies to Find Schedules and Routes for Car Transport.
Before you ship a car by train, it's important to check with train companies to find schedules and routes for car transport. While some train companies offer this service, others may not have the necessary infrastructure. It's also important to factor in the distance your car needs to travel, as longer distances may require more frequent stops or transfers between trains.
Once you have found a reliable train company that offers car transport services and has a route that matches your needs, you can compare costs and delivery times with other transportation methods to determine which option is best for you. Remember to factor in any additional fees, such as insurance or handling charges, when comparing prices.
Prepare Your Vehicle for Shipping by Train with Insurance and Safety Measures.
Shipping a car by train requires proper preparation to ensure its safe transportation. Before handing over your vehicle to the train company, inspect it thoroughly for any damages or issues. Removing personal belongings and ensuring the fuel tank is no more than one-quarter full is also essential.
Consider purchasing insurance coverage from the train company or a third-party provider to protect your vehicle during transport. This ensures that any damages incurred during transit are covered, and you won't have to bear the cost of the out-of-pocket repair. Additionally, you may want to consider installing additional safety measures such as wheel locks or GPS tracking devices for added peace of mind. By taking these steps, you can be confident that your car will arrive at its destination safely and in good condition.